What are we doing?
BencHEIT is a survey on IT costs and volumes of higher education institutes. Its participation is voluntary and free of charge. The survey has been invented and is being developed and managed by CIOs (within EUNIS community).
Why are we doing this?
The BM-survey will assist You to understand the institute's IT cost structure in three dimensions:
By organizational group: centralized IT, other centralized units (e.g. library, finance) and substance units like faculties and research centers.
By services: e.g. networking, teaching, audio visual
By accounts
Analysis and comparison
In the BM analysis you can either compare your indicators against your previous year results and the average values of all others in same higher education sector, or you can pick up four of your fellow organizations and compare yourself to them.
BM analysis also gives you possibility to see longitudinal development of your indicators if you have participated at least three times during last five years.
Below are few samples of the charts.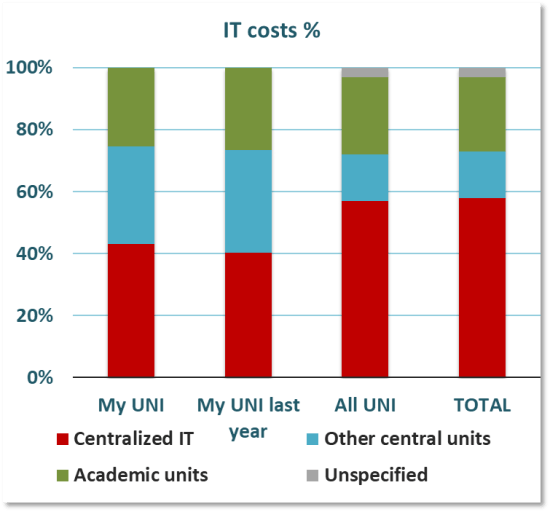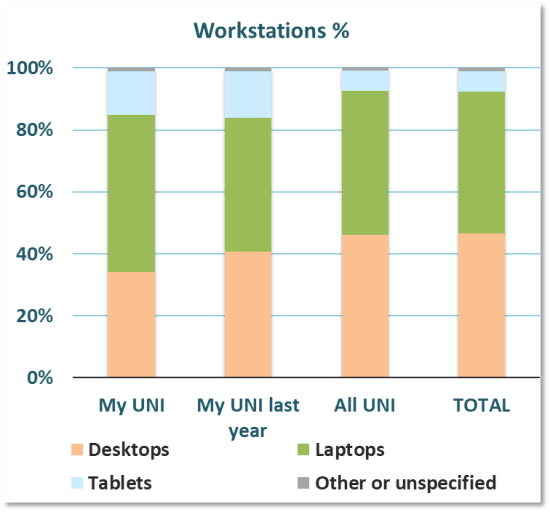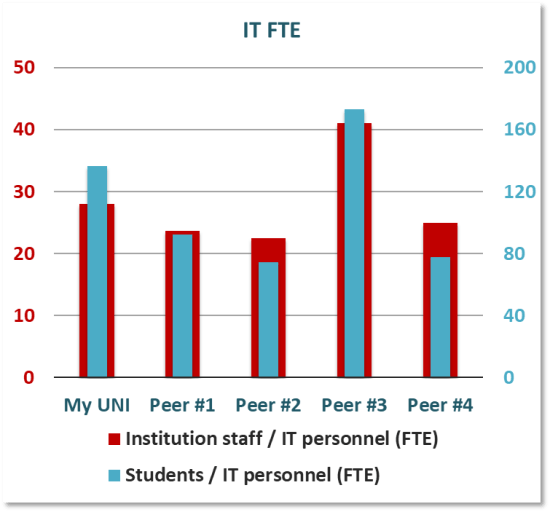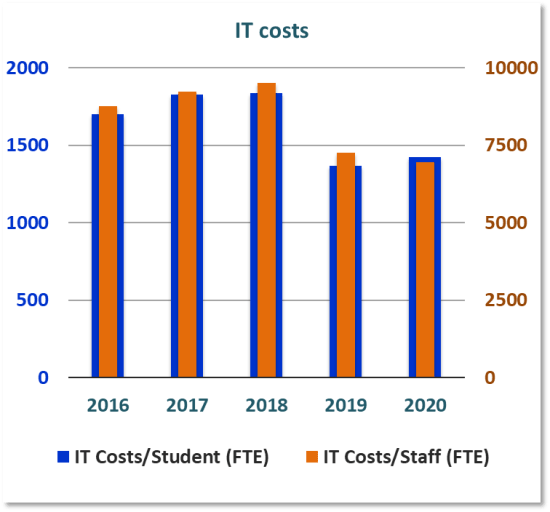 When?
The new survey round starts with a workshop usually in November.
In the beginning of each BencHEIT round, we will host an online launch session for all the participants. The launch webinar is in the end of January.
The data gathering then goes on until the end of April. The checkout process, done by the BM Project Group, is right after the deadline and after the changes and corrections, the final BM Analysis is ready by the end of May and will be presented at the annual EUNIS congress in June. For the participants, there is a separate webinar where we look deeper into the results.